We are Deb Hilton and Wild Billy Kneebone
from southwest Colorado. Our song list includes
over 60 original songs combining elements of
rock, bluegrass, guitar instrumental, folk, blues,
jam, swing and more.

Artists we cover include Bob Wills, Johnny Cash,
Ramones, Duke Ellington, Rolling Stones, Gillian
Welsh, Pearl Jam, Spinal Tap, movie themes, and
lots more. Playing music is our passion.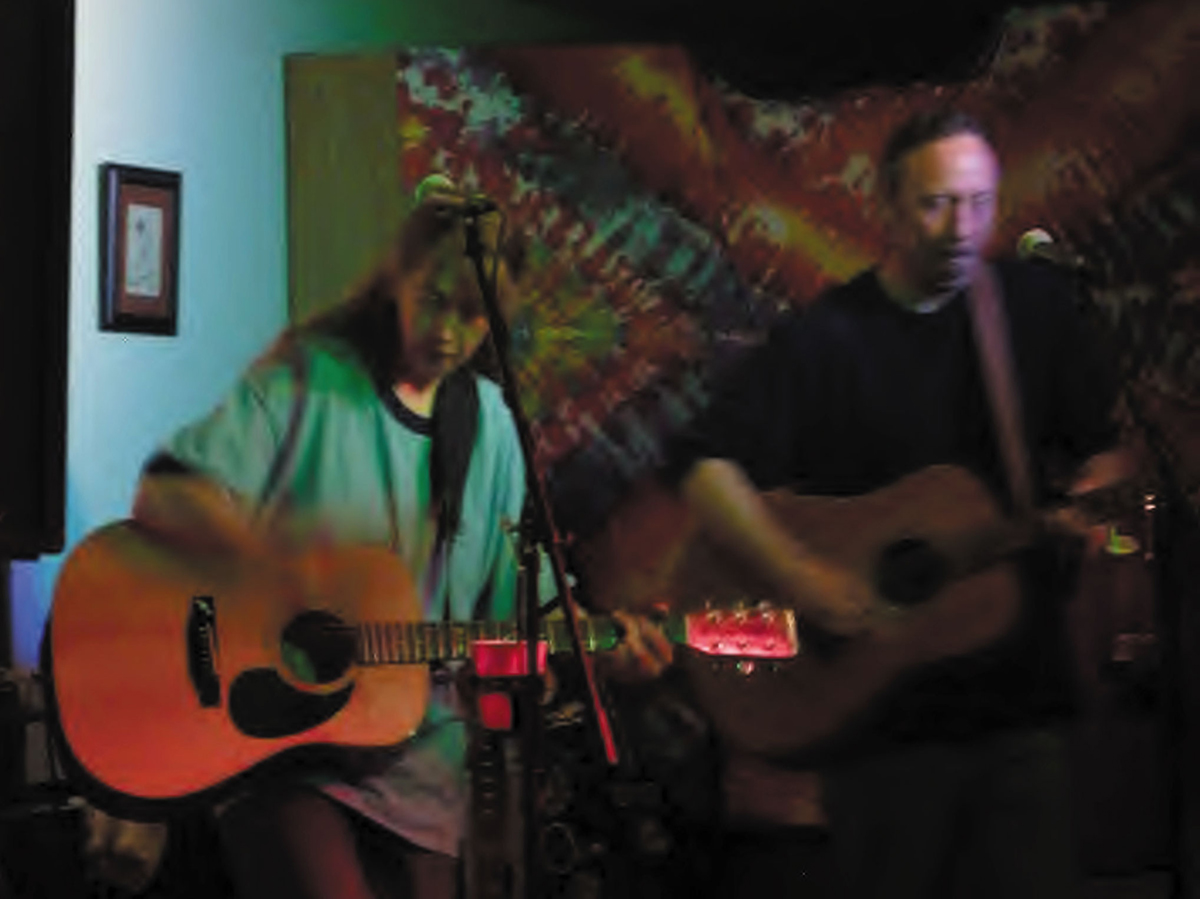 Check out our live recordings
and VIDEOS at YouTube
Our new photo store:
The Dolores Store
~ NEWS ~
After over 1,200 gigs and 250,000+ miles on the road, we're still rockin', and this website is now over 762 weeks old!
We're in MANCOS, CO for MANCOS MELT and MANCOS FOLLIES next weekend - Follow us!
Our song "Blondies Stomp" is featured in the motion picture Wrenched, a documentary of author Ed Abbey. We performed on Abbey's birthday at the Student Union Ballroom at Fort Lewis College at a screening of the film.
"Listening to the Porchlights is an engaging, personal
experience that feels close to the heart."
Jim Mimiaga THE DOLORES STAR 1/30/14 Read More
We opened for LITTLE FEAT at the Orpheum Theater in Flagstaff. The FEAT rocked, and we had a blast...
***
LIVE AT THE SPIRIT ROOM - our current CD: